Today will be a nice demolition day.
The old fireplace that has been dangling halfway for so long has to come off today.
For starters, we first have to remove a large slab.
The hole under the fireplace was once a wooden floor with large flat stones on it.
Of course that goes well for a long time, but finally, the floor collapsed
as did the majority of the stones.
One remaining stone is still partly on an edge of the wall.
Carefully, with a bit of lashing and wiggling,
it is possible to get this last stone on the wooden floor and drag it further and out through the door.
With the stone out of the way, we can now make the floor walkable.
A few joists between the wall and the heavy supporting beam, with some plates on top
suffice to be able to walk and work safely again.
Now the real work can begin:
With crowbar and hammer, the boards, scraps and the tabique of the fireplace are coming down rapidly.
Dust from sand, planks, all affected by woodworm, ash and the last remaining pieces of the chimney.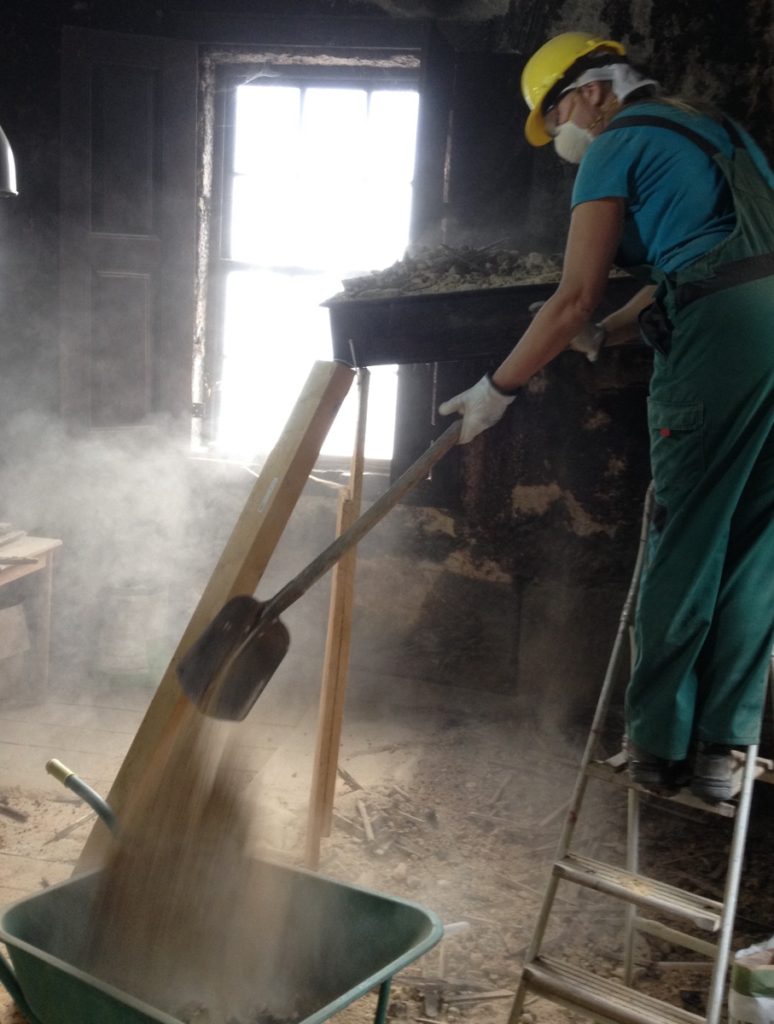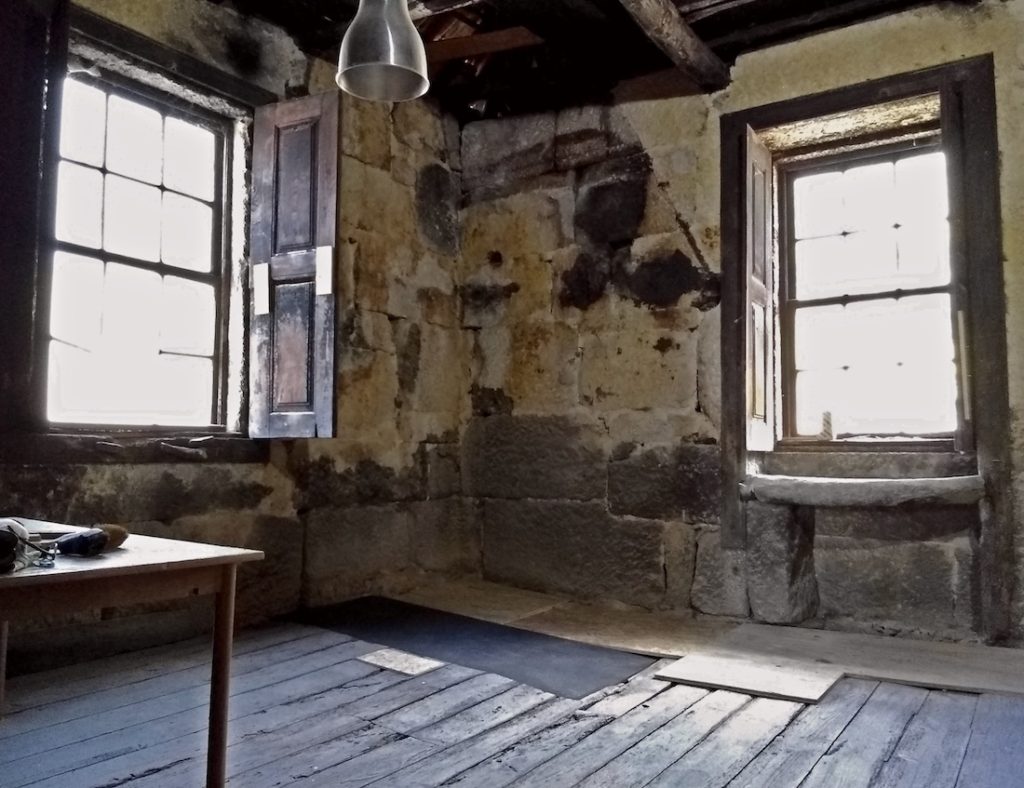 At the end of the day we are dusty but happy:
the fireplace has been demolished – and so have we.
To celebrate, we have a pizza and a beer to wash away the dust.
Portuguese words during the demolition
| | |
| --- | --- |
| demolish | demolir |
| floor | chão |
| stone | pedra |
| beam | viga |
| joist | barrote |
| crowbar | pé-de-cabra |
| dust | pó |
| sand | areia |
| woodworm | caruncho |
| fork | garfo |
| pizza | pizza |
| beer | cerveja |