We've succeeded for just 1 day: We've planned to be in the hammock for at least 1 week, after our arrival here. But the thought that today our sea container might arrive at the port of Porto, Leixões, made us move again. While we clean the ruin and make the necessary preparations to unload the container, memories about the experiences we had finding a house in Portugal arise.
The long detour
After our first exploration trip through Galicia and northern Portugal, we knew at least that we wanted to live in Portugal and that we wanted to buy a fixer-upper to renovate in 5 years. After 5 years we'll see: stay, rent or sell. That was almost 9 years ago. In 5 years time we did 33 property visits and we had 3 almost-bought-houses. We searched in the remote rural areas of North and Central Portugal, where prices are low.
Our first quests started at pureportugal.co.uk. This site was just set up by an English couple, with a large number of ruins in the area of the Serra da Estrela. And although we did not want to emigrate right away, Nuno convinced me that it was smart to already buy a property. So we could already plant trees, which hopefully would give shade and fruit if we were to settle there permanently.
almost-bought-house#1
He had a point there. Which leaded to almost-bought-house#1. The first contender was in the area of Gouveia, on the north slope of the Serra da Estrela.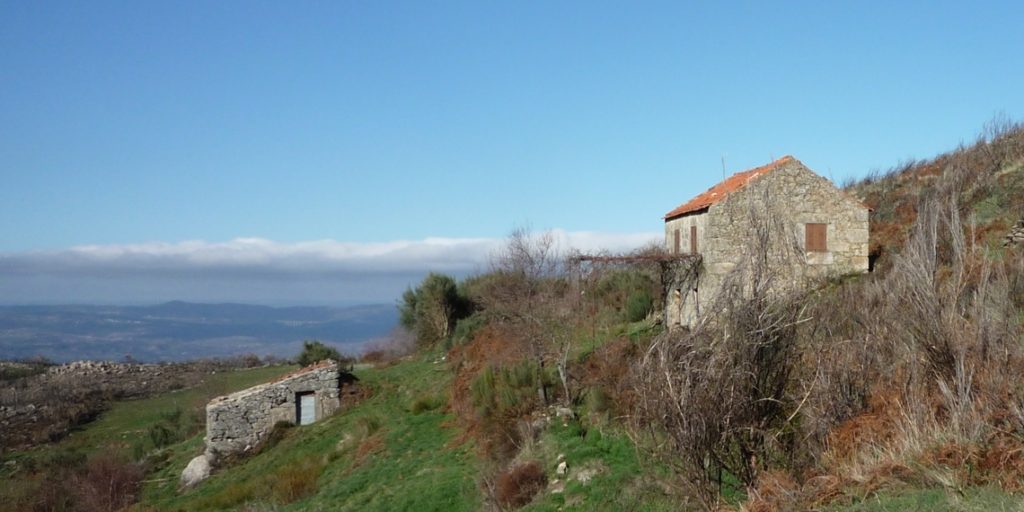 7 ha of land for € 30,000. We could not believe that you could buy so much land for that money. With a well, a house, 2 collapsed water mills and a collapsed sheep shed.
We've been busy with that for almost a year. First to find out with the municipality what could be done, check if it is true what the seller says, make plans, look again, negotiate the price, look for a lawyer, ask one more time for the official property documents, request a NIF, try to get a provisory contract, call, ask, plan, call, ask, plan.

In August 2011 we drove with a car full of expectations to the campsite of Gouveia. Hoping that our physical presence could revive the buying process again. The price was agreed, a lawyer was arranged, we had the right documents to buy a house in Portugal, only the signing of the contract had to happen.
We had an appointment with the seller at the town hall, but he was late. When I called him, he suddenly came up with surprising news: someone from Belgium, where he is too as we spoke, wants to pay him € 10,000 more for the property. Fortunately, the campsite pool was filled with very cold water; we have been able to cool our anger there.

In hindsight, we suspected that it was not okay from the first moment on. There were no official documents and because we kept asking, the seller became less and less accessible. Next to that our lawyer, chosen by chance, was also the lawyer of the seller. And chances are that the story of a second salesman was only meant to make us pay more.

Thanks to this experience, we first looked for a good lawyer before we continued our property search.
almost-bought-house#2
In the years that followed, we became more and more experienced in hunting houses via the internet. Serra da Estrela continued to attract us and via era.pt, remax.pt and pureportugal.co.uk, we always found a reason to travel to Portugal and to visit houses and lands. I found it to be a great holiday activity. Days that you were driven around by a local estate agent in a jeep to visit not just the cottages we've selected, but also those of his cousin, best friend and neighbour. We have been to beautiful places with very nice, helpful estate agents and sellers. But it just wasn't the one.
Until I came to almost-bought-house # 2.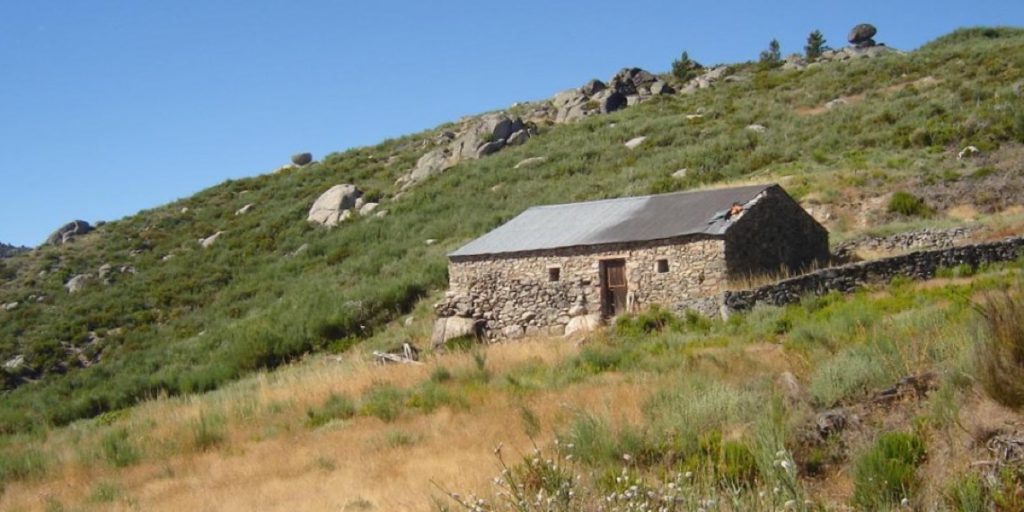 High up in the mountains of the Serra, in a beautiful remote valley was a 'little house on the prairie' shed. An impressive place, with a beautiful piece of land and spring water. Asking price € 25,000.
Too good to be true? Thanks to almost-bought-house # 1, we already knew that the Serra da Estrela is a national park and therefore protected by special rules. The park is divided into zones, with 4 protection levels. I had often contacted the office of the National Park in Seia. And after we had put our bid, we finally managed to get an appointment there. Our dream home was 4 meters from the border of the zone with the highest protection regime: that is, within. In short, we were not allowed to build a toilet, solar panel, let alone to permanently live there. These are the things your helpful agents don't tell you. Fortunately, we were able to withdraw the offer.
almost-bought-house#3
In the years that followed, we were preoccupied with life in the Netherlands and our search for our home in Portugal was quiet for a while.
In 2012 we were back again, to have most of all a holiday in which we moved from north to south in 3 weeks. The first days we stayed in the Serra de Montemuro, about 1.5 hours from Porto. A beautiful little mountain area, which is nicely described in wandelgids Noord-Portugal. (in dutch only)
We stayed in Espiunca where you can now start or end the Passadiços do Paiva . The cottage was such a source of inspiration and after this holiday, we focused our property hunt on this area.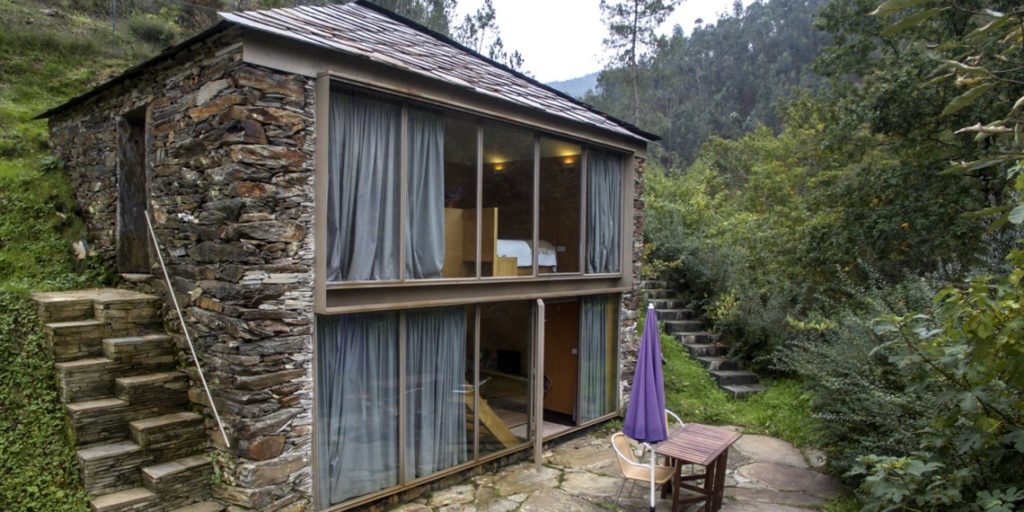 Again via pureportugal.co.uk we found a big ruin near São Pedro do Sul. Almost-bought-house # 3. Completly secluded, beautiful place, private location next to a mountain river: fantastic.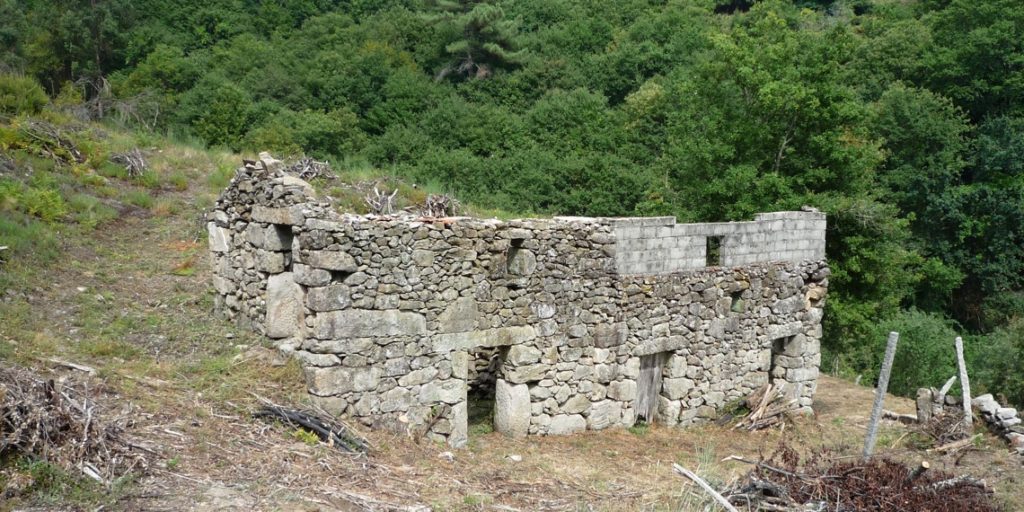 Fortunately, we had already been tried and tested in the meantime. Before we made a bid, we dropped that our lawyer wanted to see the papers. As a thunderbolt in clear sky we got the message that the neighbour of the seller wanted to buy the land and he has first rights according to Portuguese law.
The house of our dreams
After that we changed our strategy. We looked at the ads on idealista.pt and olx.pt. And without contacting the agent or seller, we tried to find out where the property was located. We would drive past it and only when we really thought it was worth it we contacted the agent. Usually it wasn't, until …

In April 2014 we spent a week in Arouca on house hunting. It was raining for days. It did not look like it would be dry somewhere in the Serra de Montemuro. So we drove across the mountains to the Douro valley.
When we drive over the pass, the sun starts to shine. We descend the mountain towards the river. The landscape is surprising, green with many oaks and chestnuts and remarkably just a few eucalyptus trees. I look below into a mountain valley and suddenly I see a house that we have seen on the internet, but is on the reserve list. (above budget)
I point to Nuno the next exit where we can go down to have a look. When we arrive and peek at it from the chapel above it, we see a rainbow and we already know: We have found our home in Portugal.