Last week we went to Aveiro, where Tech Week was taken place. It consists of three events: Tech Days, an IT trade show, Prisma, a light art festival and CRIA tech, an art route with digital and interactive installations.
We chose to visit the latter, because as you see above, that seemed the most relaxed to us. 🤣
And it sure was. Aveiro is a nice, lively town. The festival wasn't overcrowded with people. And by following the art route we passed beautiful locations, like the Art Nouveau Museum, the theater of Aveiro and a wonderful old monastery, which houses the city museum nowadays.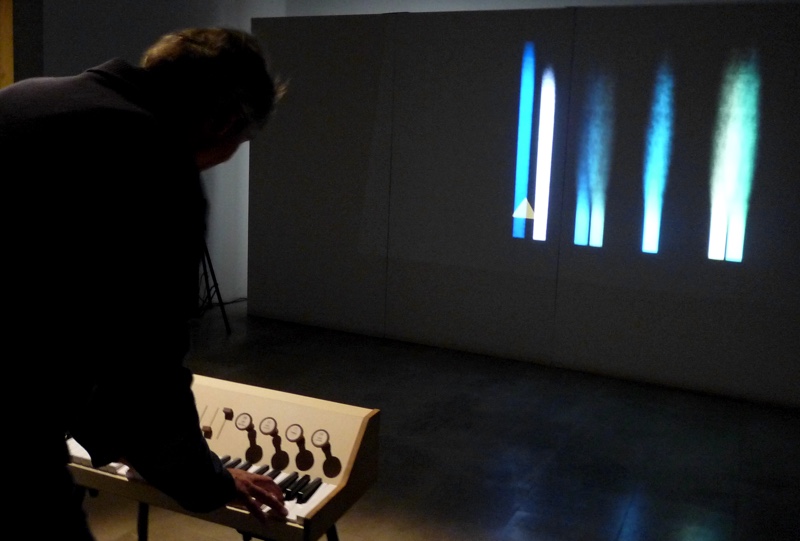 no VR helmets…
I was hoping for my first VR (virtual reality) helmet experience, but unfortunately there weren't any. In most installations, you could interact via buttons or sensors. And we could play with our own screen projection or make music.
This little video on facebook page of Cria Tech gives you an idea of the event.
…but really beautiful locations
As a lover of interactive / digital art, Cria Tech is not an event that you 'can't miss'. For us it was a nice way to wander through Aveiro and get in (for free) some nice sights that you normally would skip on a beautiful late summer day. Some installations were surprising and funny, but in general the works lacked real impact or meaning.
We may be visiting Aveiro again next year for one of the other Tech Week events. And otherwise in 2027, when Aveiro hopes to be the European Capital of Culture.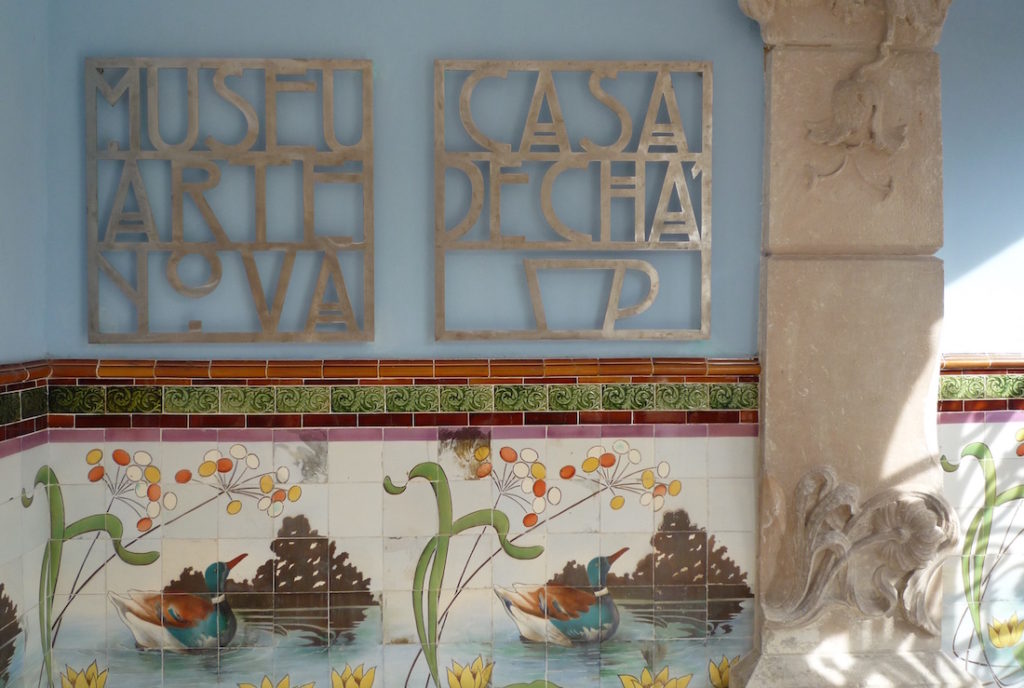 PS.
In the picure above we both are lying on a installation of the Portuguese artist Patrícia J. Reis. The installation is called Por baixo da pele outra pele, meaning: Underneath the skin another skin (2016).
Through the headphones and eye patch you received beeps and flashes of light. These were controlled by the sensors that were incorporated in the seat cushions and handles. It was a rather intrusive experience with a slight hallucinatory effect. It is not without reason that epileptic patients were advised not to participate.
---
16 okt 2019