It was Carnival this week. We aren't necessarily passionate about that, being from the north part of the Netherlands. And fortunately, no confetti flake has been seen in our little Portuguese village. But there are of course places in Portugal where Carnival is celebrated. One of those places is Lazarim, about 15 km from Lamego. A few months ago we drove by accident through this village, which houses an extra-proportional center: the museum of the Iberian mask.
Centro Interpretativo da Máscara Ibérica
On the outside, CIMI looked modern and rather closed. We put the car down and walked around a bit. I took a picture of a woman who let her horse drink from the washing place. And just when we decided to drive again, a woman called us from the center: 'Come in, come in!'. We gestured our car was parked on a place for pregnant women and disabled. No, not to worry. "Lock it up and come in!" We could not stand against that determination and so we went inside. Glad we did: What a surprise!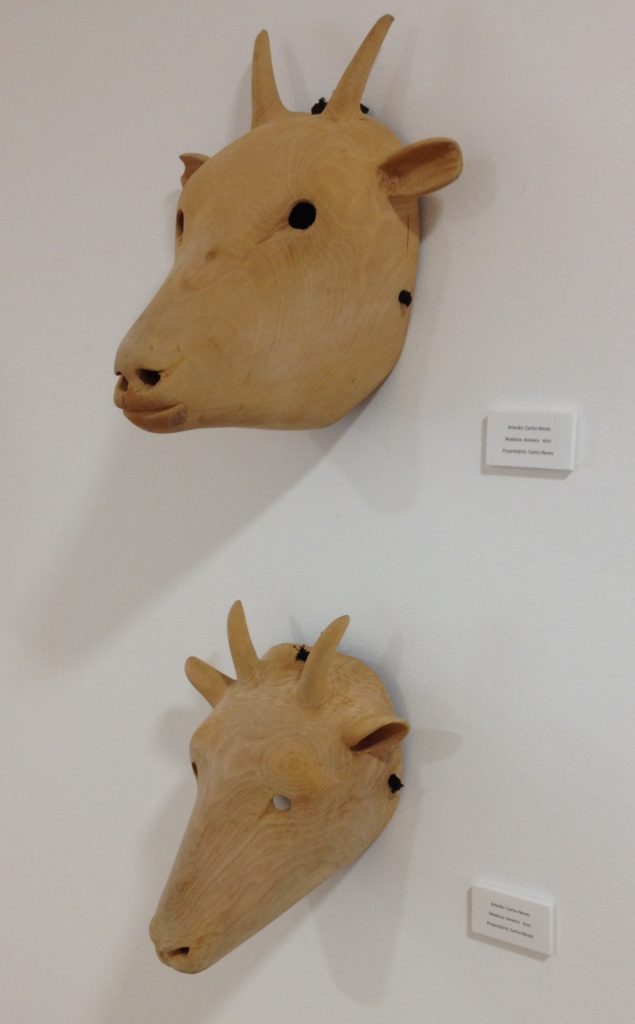 The museum exhibits many costumes and masks that are worn during Carnival. It concentrates on the wooden masks. Lazarim is known for it, but there are more villages on the Iberian peninsula where these are made.

There are masks of beasts, devils, fantasy figures, but also celebrities (for example Trump).

The explanatory texts are only in Portuguese. And the tours usually too. Our guide told us that sometimes there are demonstrations of woodcarving.



No Carnaval nada parece mal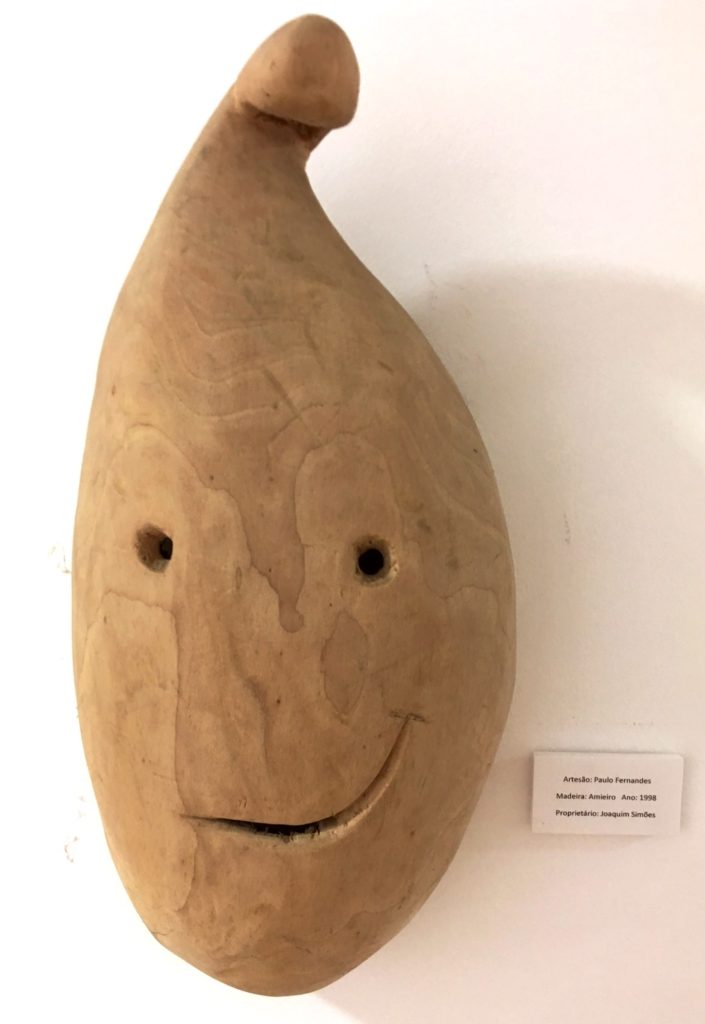 In other words; 'Nothing seems bad during Carnival'. At the museum we also read about the background of Carnival. Per region, and even per village, the customs around Carnival differ. In general, the costumes and masks offer an opportunity to make fun, to seduce each other and to mock society/community.

This has been done since the Middle Ages in preparation for fasting, 40 days prior to Easter.

On Carnival Sunday, the parade is held in Lazarim. A great opportunity to see the masks and costumes in action. Several carnival associations from the area are invited and the village is full of spectators, especially from the neighboring town of Lamego. The audience seems to be mainly engaged in photography. And the devilish 'Caretas' tease the bystanders by taking off their scarves and hats and lifting up young women and taking them with them. Small children are cautiously greeted, because many of them are terrified of the Caretas.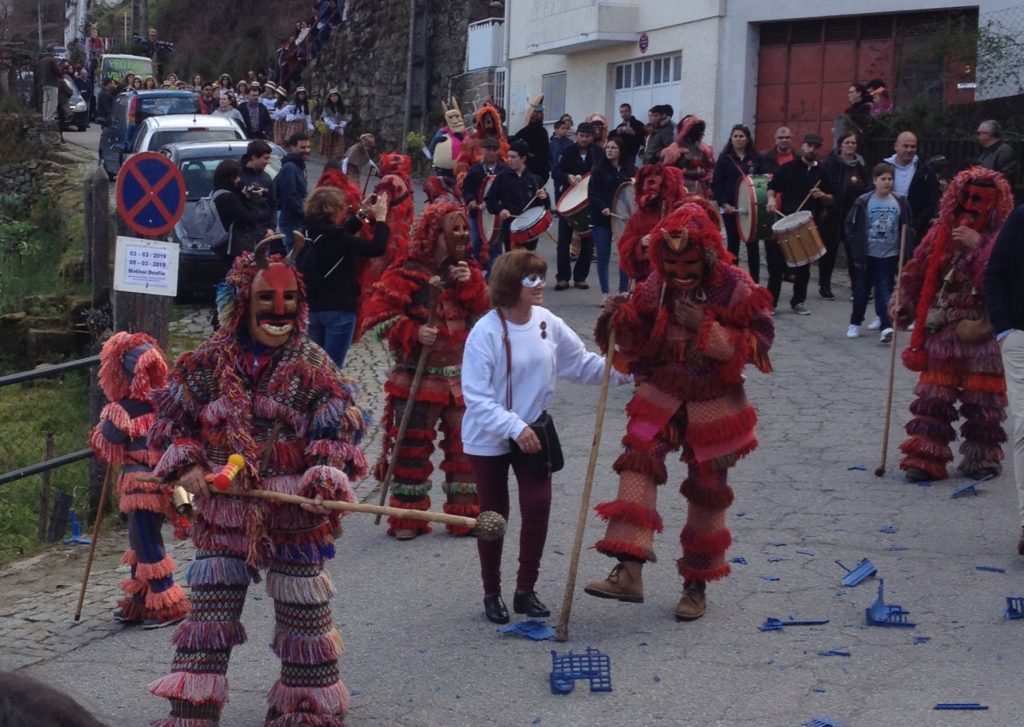 Some associations do an act with a dance and a song, for example about the wine harvest and the flowering of the mimosa. It is all very cozy and cheerful, but certainly not spectacular. The last day of Carnival, Tuesday, we were told, is the best day. After the procession, we walked along with the devils of Bragança and we could see the Caretas unmasked. Nothing devilish!
Portugese woorden
| | |
| --- | --- |
| Masks | Máscaras |
| Costumes | Trajes |
| Carnival celebration | Entrudo |
| Lent/ the Fast | a Quaresma |
| grimaces | caretas |
| shrove tuesday | terça-feira gorda |